STANDARD EPS FISH BOX MOULD (2 Cavities)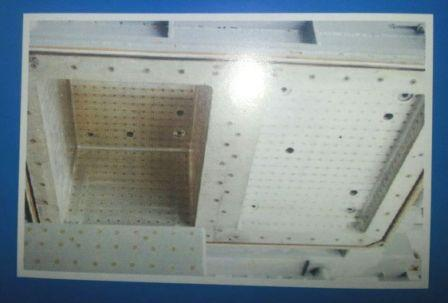 SALIENT FEATURES:
Auto Ejection feature
Design to get less steam & air consumption.
Strong MS Chamber with Anti Rust Multi coat Paint.
Aluminum Base Plate, Punch and Cavities.
Aluminum or Brass Jets.
Teflon Anti Resistance Coating for easy removal (optional).
Galvanized Iron pipeline on both side. Designed to get less power consumption.
We make mould as per customerís requirement. Price of mould will vary depending upon size, criticality of design & no. of cavities